Description
Features:
Qualcomm EDL (Emergency Download) or Qualcomm HSUSB diagnostic 9008. Can be used to boot into EDL mode Qualcomm phones which cannot be boot into EDL mode by means of volume button (specially Xiaomi).
Samsung Download mode
LG Download mode
MTK/SPD boot
RJ45 converter for UART
Components from gold plated materials which ensure the best connectivity
4 switch buttons easy for switching modes
Supports all boxes and dongles available in the market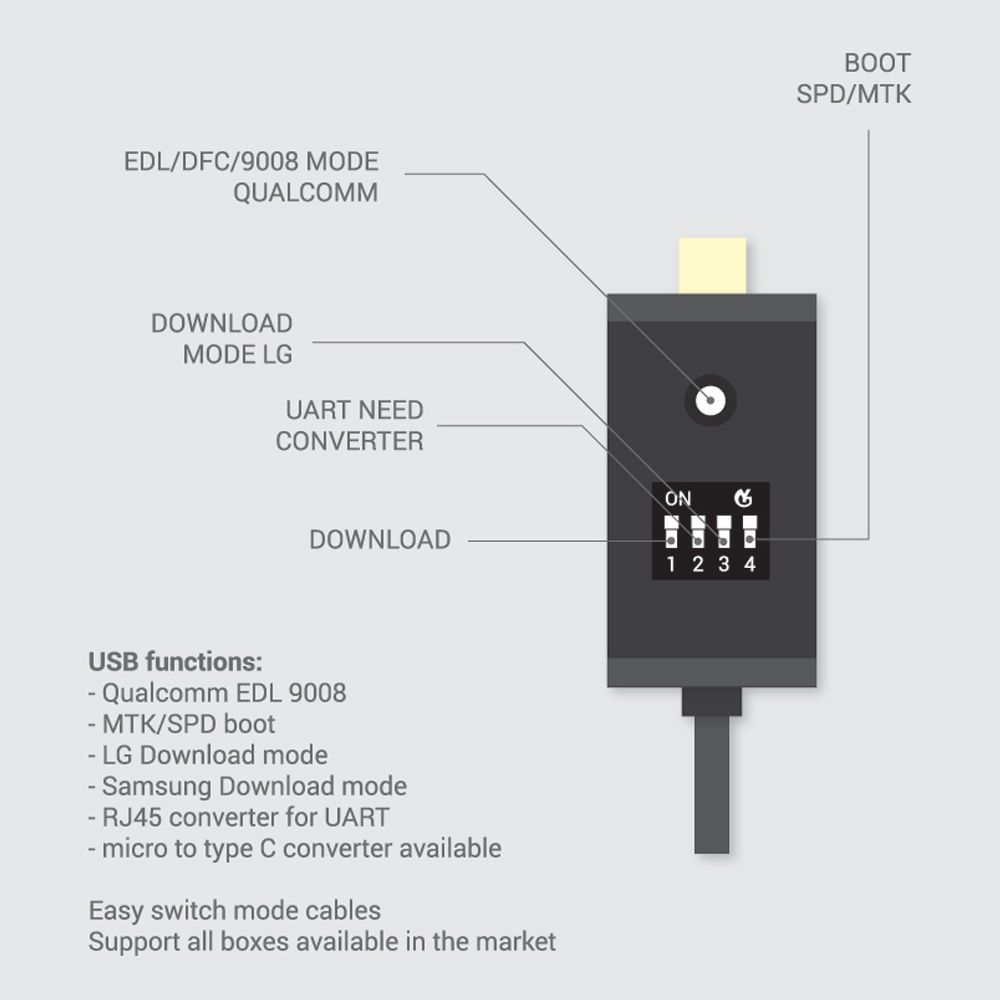 Package Content:
Martview USB 2.0 to Micro USB Cable with 4 Switch Buttons – 1 pc.
Martview RJ45 to USB Female Cable – 1 pc.
Martview Micro USB to Type-C Adapter – 1 pc.
Martview Cable Packing Box – 1 pc.