Description
Features
Decode Network / Carrier.
Supports both Exynos and Qualcomm.
Fast remote decoding technology.
Decode via USB over network: USB Redirector, FlexiHub, etc.
Repair IMEI
Write Cert
Change CSC
Only USB cable is required for decoding (no root / no Knox Trip)
Original IMEI is preserved after decoding.
Supported Models
Before you start, please check the supported models list
Check supported Samsung models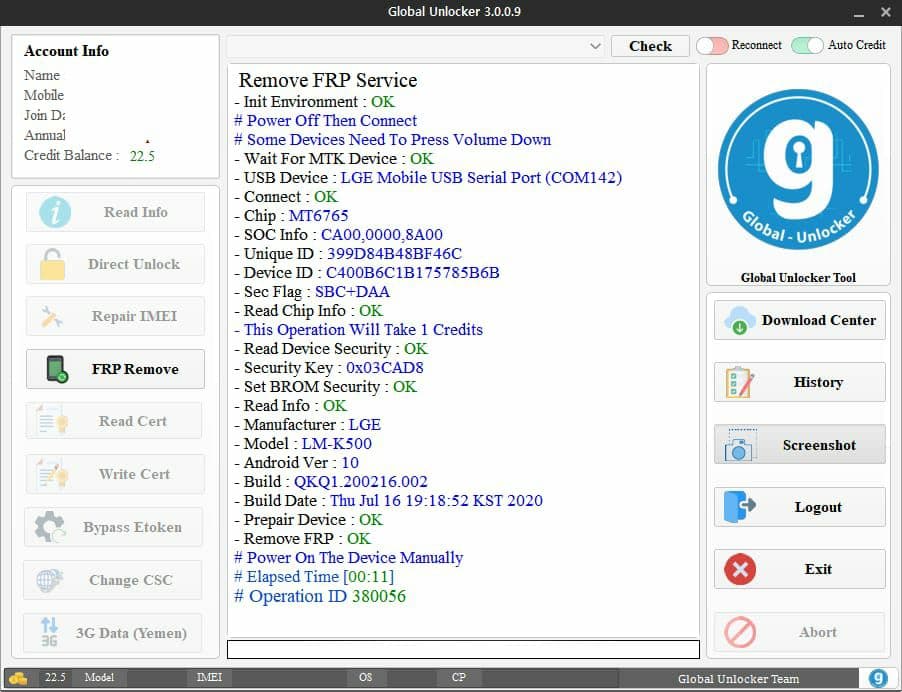 * Developer provides support only for those phones which are on the list of supported. Not all servicing features can be applied to some supported models, due to difference of hardware / software versions. Complete list of supported models you can find on the official product page, or on the GSM forum.
Detailed information on the further use of the digital product will be sent to your email, specified during registration, when we confirm your payment and process your order.